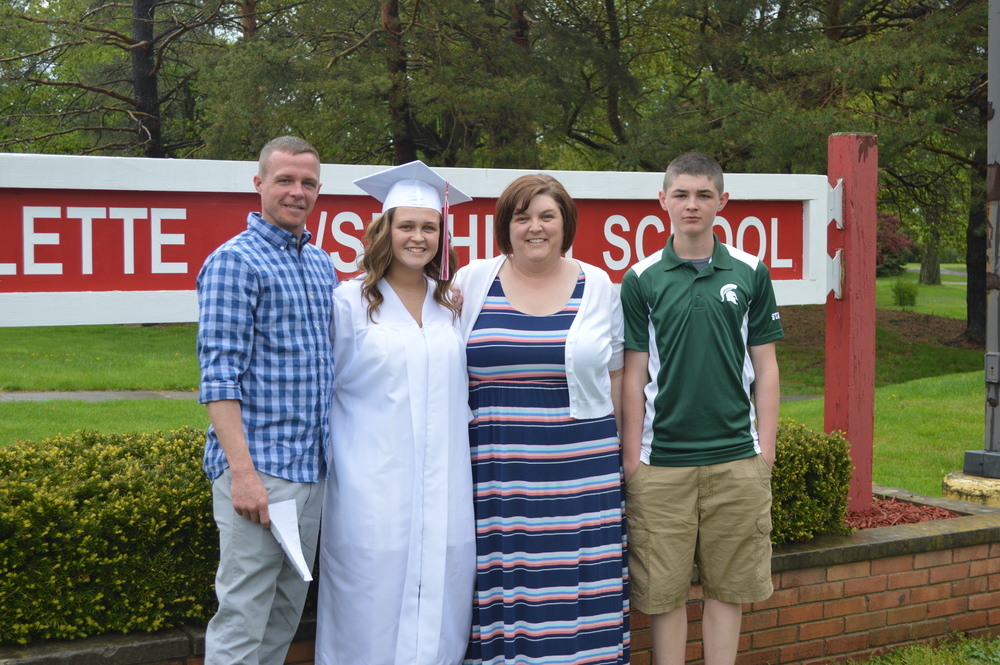 STAFF HIGHLIGHT
Deanna King
Monday, February 24, 2020
Mrs. Tiffany Brooks joined the Marlette Community Schools 11 years ago because she wanted to have the same schedule as her children. She helped create a preschool program from the ground up and continues in a similar position today.
She assists with the morning preschool program and oversees the afternoon daycare program. She is also the Red Raider Care Director.
Miss Tiffany and her husband both graduated from Marlette Community Schools, as did their daughter. Their son is still in high school.
"I love helping first time school children get ready to succeed. Watching them mature each year and knowing I had a hand in it puts a smile on my face!"
Elementary Principal Jason Vislosky said, "Miss Tiffany is a huge advocate for our youngest learners. She knows everyone and the kids absolutely adore her! Our preschool runs four days, but she is always here helping."